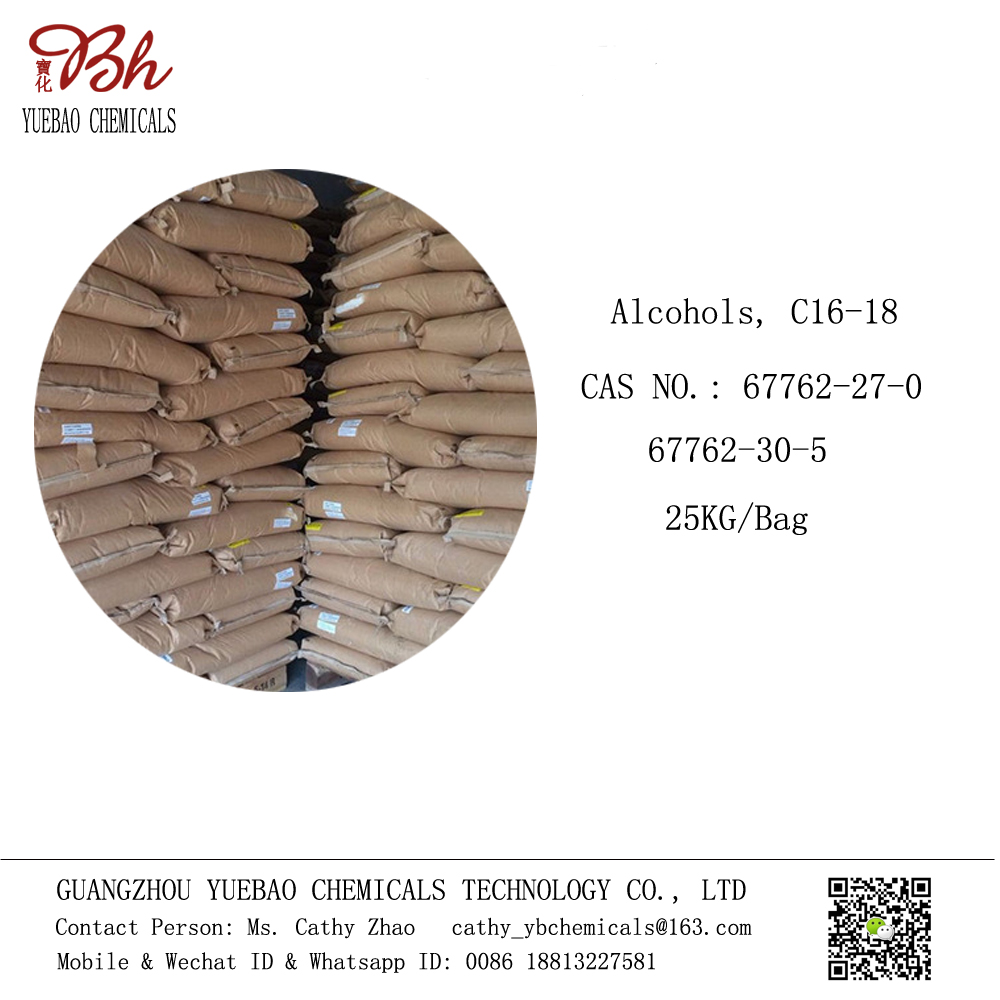 Alcohols, C16-18 Cetearyl alcohol

[Name of product]: C16/18 alcohol (whale wax/stearanol)
[Alias]: advanced alkyl C16-18- alcohol; hexadecyl octadecanol
[C A S ]:67762-27-0 67762-30-5
[E C ]:No.204-017-6
[Molecular formula]: C16H34O
(25℃): White solid, flake or granular
[Packing ]:25 kg/bag
[Product characteristics]:
Stable quality, no impurities, granular, easy to use, superior thickening performance, make paste fine, excellent gloss.
[For use]:
Alkylamine, tertiary amine, antioxidant, cosmetics, polyoxyethylene ether, halogen / thiol, lubricating oil additive, methyl acrylate, plasticizer, lubricating oil, polymerization stabilizer, etc. O/W emulsion is formed by combining with O/W emulsifier to increase the stability of emulsion, and can also be combined with W/O emulsifier to produce stable W/O emulsion.
[Performance and Applications]:
This product is made from natural oil by esterification, hydrogenation and separation. Fatty alcohol is used in cosmetics, plastics, leather, textile and synthetic detergents.